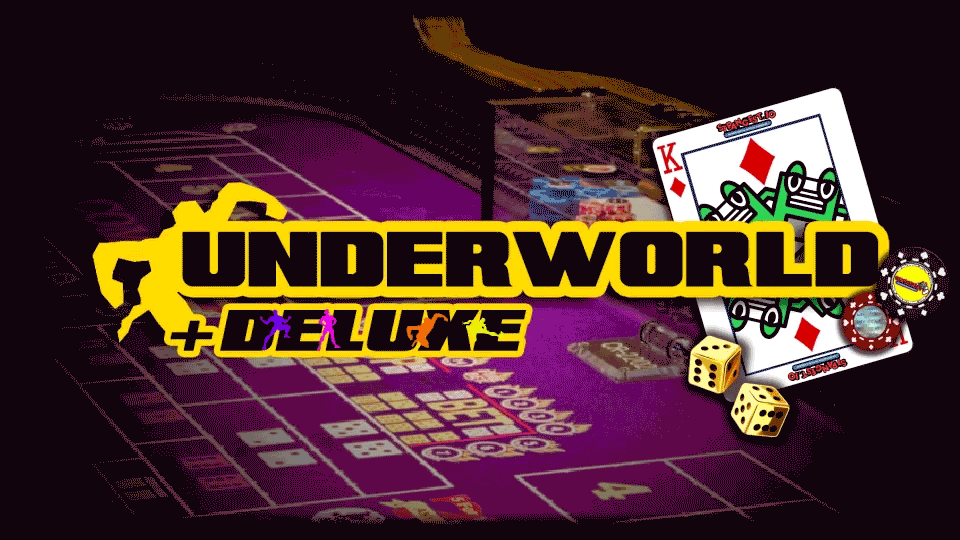 Underworld
How to play Underworld online!
---
Hey! Thanks for reading this post. Just so you are aware, integrating Parsec into Underworld was not an easy task. It took both of our engineers working triple time in order to get this thing up and running even in its current state. In addition, we added vendors, weapons, levels, bug fixes, and all kinds of other cool shit. If you want to support us and our endeavour to bring cool, weird indie games to life (mostly for free) - then seriously consider supporting us on Patreon or by coughing up some cash for our games via Itch.io! Thank you! Now - on to the post...

How to play Underworld Online:
Step 1 - Open Underworld and navigate to the main menu.
Step 2 - Click on the tab labeled 'Online' in the top left corner and wait to load into Underworld Online.
Step 3 - Click on the 'Request Code' button in the 'Parsec Controls' menu.
Step 4 - Copy the link and paste it into your browser.
Step 5 - Copy the 'Auth Code' and paste it into the context sensitive box at the Parsec activation link. Press the 'Authorize' button.
Step 6 - Wait for the authorization to take place on the Parsec side. Then click on the 'Activate' button within Parsec in your browser.
Step 7 - Return to Underworld online.
Step 8 (Optional) - Use the custom hostname creator to set your ingame player name.
Step 9 - Click the 'Open Lobby' button. This will start your Parsec instance and allow folks to join your game.
Step 10 (Optional) - Copy the 'Game Invite' link and send it to a friend, this will allow you to invite a friend directly.
Step 11 - Click the 'Start' button and you will load into an online level of Underworld!
Files
U1R1-Underworld-Deluxe-Win.zip
277 MB
Mar 17, 2020
U1R1-Underworld-Deluxe-Mac.zip
277 MB
Mar 17, 2020
U1R1-Underworld-Deluxe-Lin.zip
276 MB
Mar 17, 2020
U1R1-Underworld-Basic-Win.zip
277 MB
Mar 17, 2020
U1R1-Underworld-Basic-Mac.zip
276 MB
Mar 17, 2020
U1R1-Underworld-Basic-Lin.zip
276 MB
Mar 17, 2020