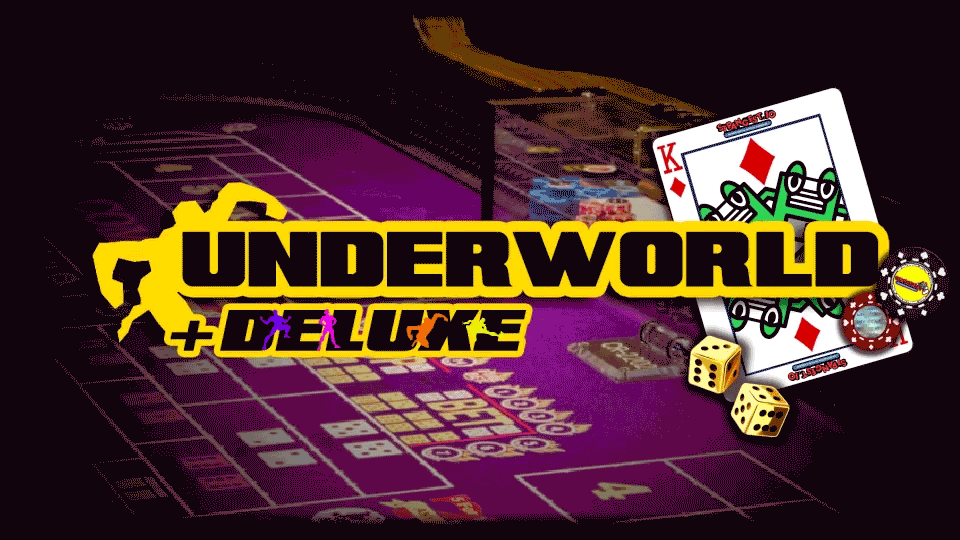 Underworld
Underworld is now available!
---
Hey Team,
Underworld is now available for download at our project page. You can pickup a base copy of Underworld totally free of charge - or pay $1.00+ to receive Underworld Deluxe. If you dont know much about Underworld then here is a quick synopsis:
Underworld is a gun-toting, computer-hacking, hamburger-eating, credit-card-swiping, mine-exploding and gat-blasting local multiplayer game. Compete with up 8 friends in killing, hacking and robbing your way to underlordhood. Mow down your friends with 12 unique weapons - all designed to instantiate the highest level of chaos. Listen to great tunes from eclectic contemporary musicians like Hallowed Beats, Stimachine, Mucoid, Opt-Out and Prism Records. This is the silliest, most ridiculous and dragged-out explanation of...
UNDERWORLD!
Underworld has been a few months in the making and has gone through several testing cycles. There are more than likely a few bugs left, but hopefully they are not game breaking.
Love all of you and please - enjoy Underworld with a close group of friends!
Thanks,