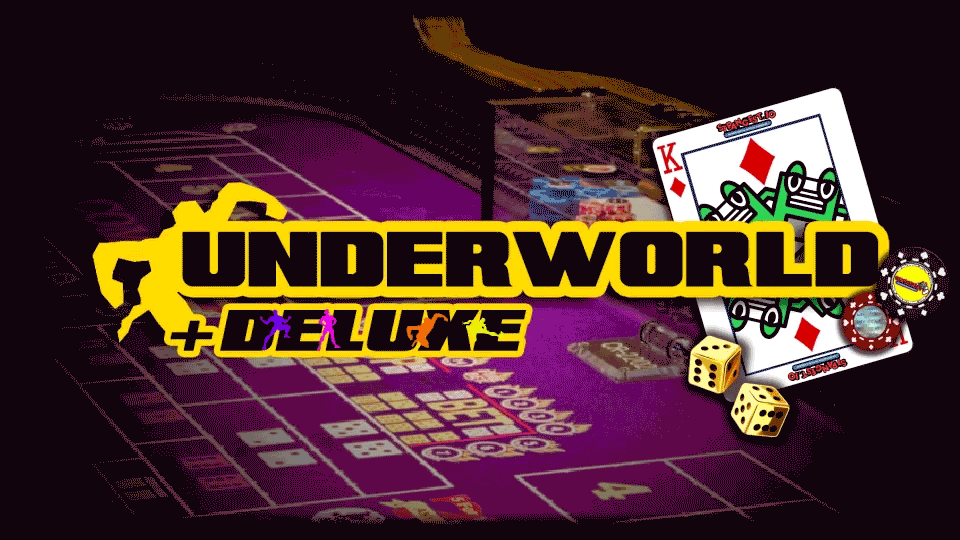 Underworld
Underworld U1R1 Patch Notes
---
Underworld U1R1 Patch Notes:
Moved Underworld to Unity 2017.4.36 to support multiplayer packages.
[Alpha] Implemented Parsec. You can now play Underworld online with up to 4 friends. Instructions can be found here.

This feature will eventually be removed from Underworld Basic after the testing period.
The window for basic users to access Underworld online starts on 03/19/2020 and ends on 08/31/2020.
All Underworld Online games are played in "Deluxe Mode" meaning that premium features are available online during this time. This is the case even for Underworld Basic users.
You can still play Underworld Online past these dates by purchasing Underworld Deluxe for $1.00 or more.

2 new exclusive levels and 1 local level have been ported to underworld online (Level selection is currently random).
Dualweildz vendor QA'd and implemented. [Specific to Underworld Deluxe + Underworld Online].
Lerp values have been updated for the multitarget camera so that it is doesnt cut players off from each other (Local Multiplayer Only) [Specific to Underworld Deluxe].
Gravlifts have been added to the game. These effect player physics and have been retro actively added to most levels.
2 new weapons have been added to the game. Some are specific to Underworld Deluxe but all are accessible in Underworld Online.
Fixed player sizing issues on highrise.
Fixed player-on-top-of-player smoothing issues. Players can now land/stand on top of one another.
Character outlines have been added so that players can better see each other.
Files
U1R1-Underworld-Deluxe-Win.zip
277 MB
Mar 17, 2020
U1R1-Underworld-Deluxe-Mac.zip
277 MB
Mar 17, 2020
U1R1-Underworld-Deluxe-Lin.zip
276 MB
Mar 17, 2020
U1R1-Underworld-Basic-Win.zip
277 MB
Mar 17, 2020
U1R1-Underworld-Basic-Mac.zip
276 MB
Mar 17, 2020
U1R1-Underworld-Basic-Lin.zip
276 MB
Mar 17, 2020