Bizzarioware
Bizzarioware 'Season 0' update will be available 10/18!
---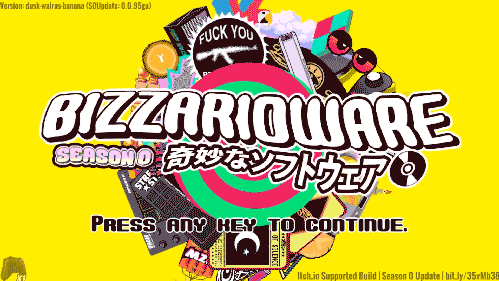 Finally - a Bizzarioware update!
Season 0 is coming on 10/18 with the following updates:
Various bug fixes and controller support updates.
Fixes to the mac and linux builds.
4 brand new microgames!
1 new story entry!
All of these changes will be available for download this coming Friday!
Be ready to check the Bizzarioware page this coming Friday!
Also - feel free to follow us on Instagram, Twitter and Patreon. Join or Discord and check out our website for upcoming content and new project!