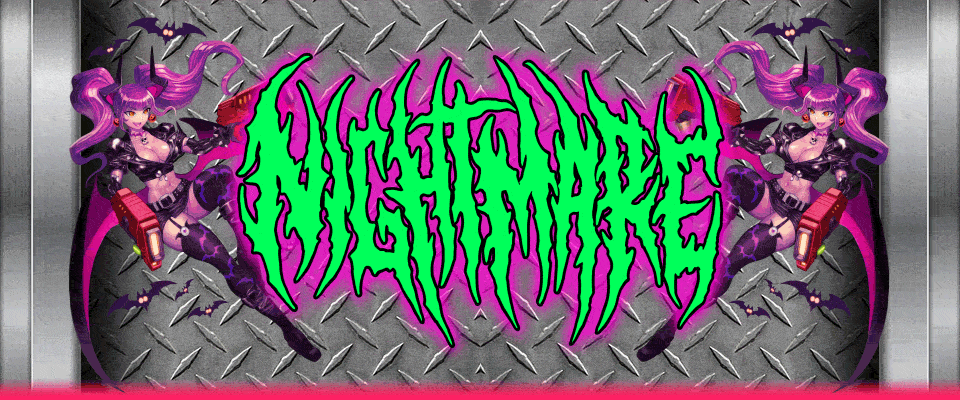 Nightmare
[SOLD OUT - THANK YOU] Hyperrodeo: Evil Archival Editions of Nightmare are now available!
---

Howdy Everyone,
As announced in this post, we are bringing physical copies of our games to life in 2021. All of our games are free and will remain free, but to support our team and development efforts - we wanted to start producing some physical goods.
Nightmare is our first true success story, we love it with all our hearts and couldn't be more happy to share these boxed copies with you. We already printed and sold a small run of 8 copies at launch, this set of copies will be the last for Nightmare.
The boxed physical copies of Nightmare will come with the following:
A copy of Nightmare (Physical Deluxe Edition) on disc with inserts.
Custom Nightmare Big Box PC Box.
Unrealstar Sticker.
Certified 'Evil' Figurine.
Evil document on Nightmares development.
Your name in the credits of future Strangest.io games.
This run of copies is limited to 10, we are not purposefully trying to limit the number of copies we produce - we just made the number of them that we can afford to. We will not be reprinting Nightmare physical copies in the future. All of the upcoming physical editions are a one time thing, for each game, to help us support our team.
These are 45$ (+ Shipping & Tax) and will ship out Late May 2021. These are only available to folks residing in the US, shipping to other countries is expensive. If you are willing to pay the additional fees to ship internationally, these please go ahead and purchase.
If you are interested in purchasing a physical copy of Nightmare, please go to: hyper.rodeo or http://hyper.rodeo/