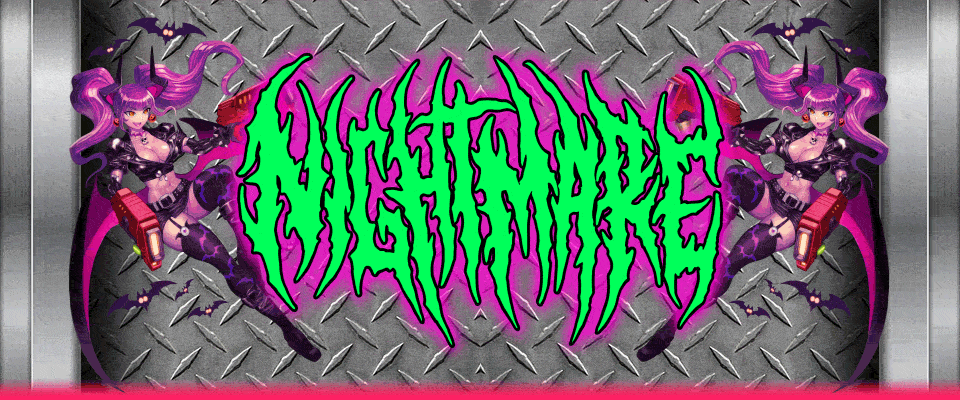 Nightmare
🆓We are giving away another boxed copy of Nightmare for FREE! (Please Read)
---
Hey Team,
We have been watching the Nightmare leaderboard closely. We used to think that the theoretical limit for a persons score could reach 1.2k, some folks have already beat that.
We are now issuing a challenge to those of you that have been enjoying Nightmare:
The first person to break a 2.5K score in Nightmare gets the following:
A free deluxe boxed copy of Nightmare, reprinted in a special one-off colorway. Signed by Strio team.
Some additional free goodies. Stickers, promo items that were not released.
An amazon gift card for 50$ OR whatever game you want us to buy for you on amazon or steam worth 60$ or less.
A special mention in the next version cut of Nightmare.
We think that's a pretty big incentive to see someone break 2.5K ascended rank.
There are some additional criteria:
You must be playing the Deluxe Version of Nightmare for this challenge, score for Nightmare Basic will not be considered. If you do not have the means to get a copy of Nightmare Deluxe, just comment below and we will generate you a key. We want everyone to participate.
You must follow us on social media and join our discord: https://www.thestrangest.io/social
You must record your session and submit it in a comment (record and upload it to youtube - you must record your session all the way through the post-game screen).
Thats it! We really hope that someone can break the limit! Here is a link to the leaderboard: https://www.thestrangest.io/nightmare-leaderboard
This challenge starts now and will last through 2021. If no one claims the prize by then, then we will cancel the challenge. IT MUST BE DONE!!
Thanks,
Comments
Log in with itch.io to leave a comment.
Still possible for me to participate?
Edit: Don't have the deluxe though.
It is still possible for you to participate! Join our discord and ask for a key in the nightmare forum :)
Is it possible for me to get deluxe?
i need a deluxe version please