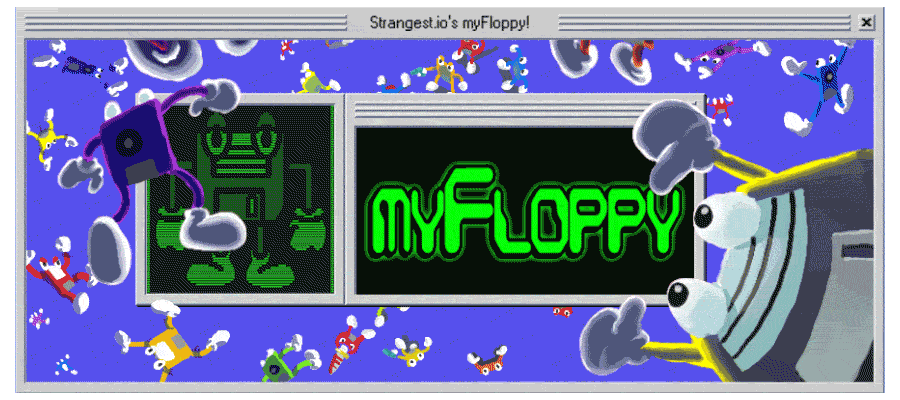 myFloppy Online!
A downloadable Experiment for Windows


myFloppy Online- the virtual pet revolution that invites gamers to step into the wacky digital world of Floppy- the world's most beloved floppy disk!

We've done it. By God, we've done it. They called us crazy when we liquidated our studio in order to fund our Japanese junkyard scouring expeditions, but who's laughing now? We are, because after years of fruitless searching we've finally found it- the lost hard drive of lauded game designer Akiyuki Kishiyama. This treasure, long thought to be a myth, was said to contain the ultimate virtual pet experience. We're happy to report that we've confirmed the truth of these rumors, and that Kishiyama's vision was just that- the next great leap in virtual pet technology. Ladies and gentlemen, this is myFloppy Online!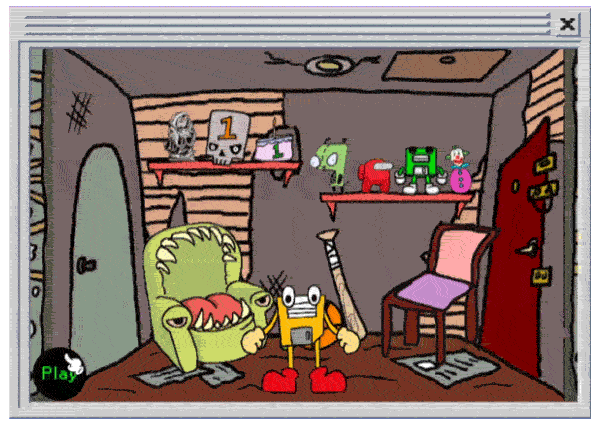 As gamers, we all long for companionship. Some rescue wayward cats and dogs from shelters, opening their arms to new furry friends to give them the love and comfort they deserve. Others have children to perpetuate the human race in the hopes of a brighter tomorrow. But some of us want something more, and that something more is myFloppy Online - the newest revolutionary project from strangest.io.

Be warned- the overwhelming majority of our playtesters told us that rearing an ACTUAL CHILD was easier on their psyche. Unlike some kind of real baby, Floppy isn't a slacker content to merely eat, sleep, and piss his days away. He's got that indescribable glint in his eye, and the clenched fist of a mascot one bad day away from doing something totally indefensible.

It's on you, the player, to hone the little guy's energy and sculpt him into something worth his coding! WEALTH, POWER, and VICTORY are just as important to Floppies as good food and playtime- and all can be found in abundance for those with the WILL to seek them.

The retro future of virtual pet ownership is here, and it's a trip.

👖 Squeeze into your parenting pants as you feed Floppy, play with him, and take him out to do his business!
💧 Drip Floppy out to your heart's content via the customization page!
💸 Guide Floppy from the slums to the stars as you gain levels and amass wealth!
🔥 Battle other Floppies online or team up to take on world-shattering threats!
🌎 Make friends with Floppies from all over the world!
💰 Rob the shit out of other Floppies!
👑 Become a Floppy legend on our online leaderboards!
🖌️ Create furniture and decor that perfectly suits your distinguished tastes using our in-game item creator!
💎 Lazy? Lack artistic talent? Purchase community-created items from the shop, or browse our fine selection of collectibles!
🤝 myFloppy Online was designed to synergize with other strangest.io titles! Claim exclusive in-game rewards just by downloading our other projects!
🦖 Cutting edge netscape-esque UI.
🤑 It's free!
Be warned- parenting has its ups and downs. Don't say we didn't warn you...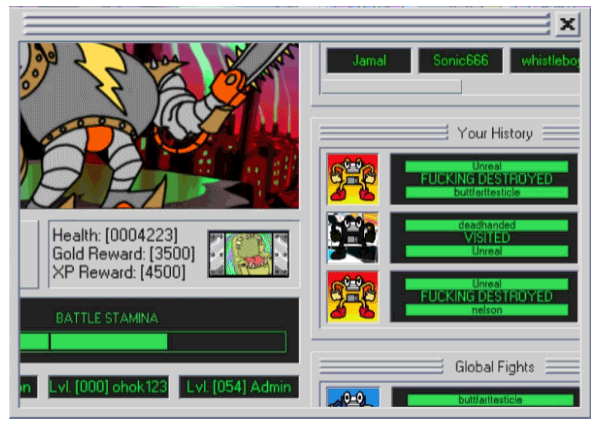 If having one Floppy in your life somehow isn't enough, check out myFloppy Online's insane variety of multiplayer functions! Do battle with REAL Floppies in the ring of honor for gold and notoriety! Feeling cooperative? Take on terrifying BOSSES with a zerg of other Floppies! Just wanna chill? Previously unimaginable levels of player-home customization ensures that no two Floppy pads will look the same! Flex on impoverished Floppies by barging into their homes and ridiculing them using the Comments feature!
ONLINE FEATURES:

🥊 PVP
👹 Boss Battles
💬 User Chatrooms
🏠 Player Home Visitation
📢 Comment System
💏 Friends List
💯 Leaderboards
📈 Custom Item Marketplace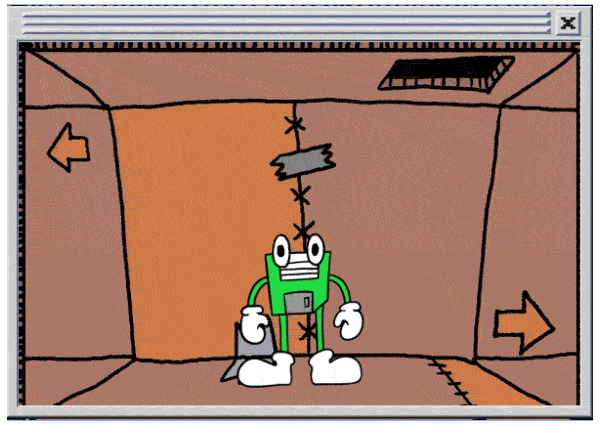 Don't like Floppy's cardboard enclosure? Complete missions for cash and experience. Fight other Floppies, visit a less deserving Floppy's place and steal their cash, or start a cult and convince them to just hand it over! Pull yourself up by the bootstraps and make that beachfront property yours.
Next, take that hard earned cash over to Shop Bing Bing to purchase a nice sofa, cactus, or waifu pillow. Fill that literal and/or metaphorical void. Pressing the "Add to cart" button will make you feel alive, if only for a moment.

🏛️ Acquire new and better houses as you level!
🚪 Trick out your room!
💍 Buy useless trash and priceless relics in the Shop!

☯️ Resize and replace items for maximum feng shui!

The world is what you make it! If you feel as though you aren't truly a cog in the capitalist dystopia until you own your own business, then you are in luck.

Design your own home decor, trophies, or abstract art pieces and offer them up for sale in the Shop Bing Bing store. It's a great time to enter the market, although your competition did when they were six. You owe it to the 1%.
🔮 Create your own items!
📦 Buy user-created items!
💲 Make mad money using your artistic talent and ingenuity!
♾️ LIMITLESS POSSIBILITY.

🙏DIGITAL FREE🙏
A free copy of myFloppy Online. No strings attached.
🙌DIGITAL THANKS🙌
Just like the Digital Free copy of myFloppy Online, but it costs a dollar! Hey, thanks!
We'll include your name in the credits of our future projects!
💵DIGITAL DELUXE💵
A digital copy of myFloppy Online - Digital Deluxe Edition.
One set of five extremely rare-cool-sick, shiny digital trading cards.
Your name in the credits of our future projects!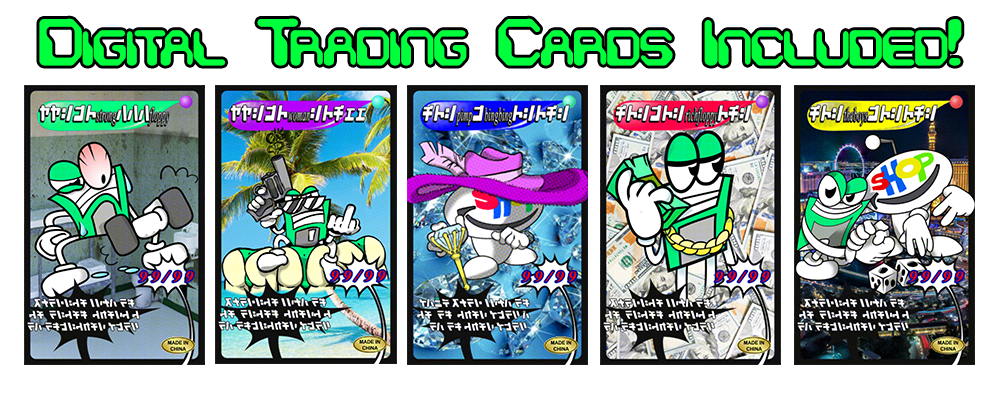 💾PHYSICAL PLUSHY EDITION💾
A digital copy of myFloppy Online - Digital Deluxe Edition.
An extremely rare ACTUAL Floppy plushy, shipped directly to you! Take Floppy everywhere you go!!
Your name in the credits of our future projects, of course.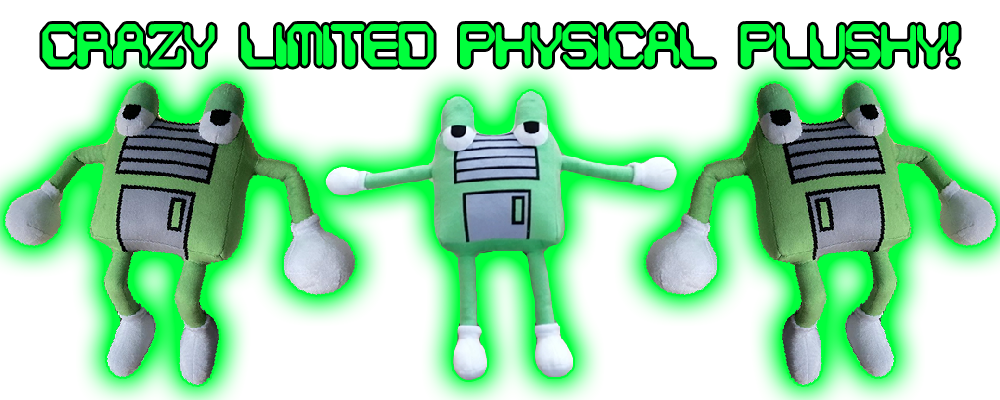 🖱️ No controller support- not now, not ever. ⌨️
👶 Use your mouse to click and drag Floppy to various rooms in his house. Depending on the location, an action button will appear onscreen that prompts Floppy to fulfill one of his needs. Click the action button and Floppy will eat, play, or take a whiz.
💾 Customize your Floppy in the Designer window! You can change the color on his body, boots, and gloves using the color picker. If you buy any background textures for Floppy's icon, they can be accessed via the Background Color menu by selecting the tiny T button in the top corner of the window.
👆 You can interact with every window in myFloppy Online using your mouse. Buying items for his house is as easy as opening up the Shop and clicking Buy Now!
🎨 Item creation requires a canvas. Canvases are bought on the in-game store. After you have a canvas, you can create an item in the Creator window. Use your mouse to draw your product, then list it by entering a name, description, and price. You will receive any item you create, and it will be listed on the marketplace.
⚔️ Battle mode can be found in the Social window. Fight other Floppies or participate in boss battles by clicking the BATTLE button underneath their icons. Keep an eye on your stamina!
⭐ Visit other Floppies' rooms by clicking on their icon. When you're at their house, click the star next to their name to add them as a friend!
🖥️ Various options and settings can be found on the virtual desktop! Be sure to click around and explore all of the different icons!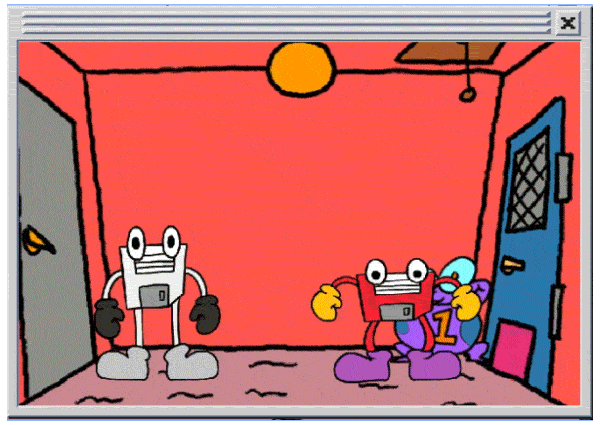 Strangest.io & Fakemoney.loan are independent development collectives creating multiplatform experimental interactions across the globe ❤.
Any support you can provide would be greatly appreciated.
If you love something set it

free.

If it comes back it's yours. If not, it was never meant to be.
| | |
| --- | --- |
| Status | Prototype |
| Platforms | Windows |
| Publisher | |
| Release date | Apr 30, 2021 |
| Rating | |
| Author | Strangest.io |
| Made with | Cinema 4D, Adobe Photoshop, Adobe After Effects, Unity |
| Tags | Casual, Character Customization, Funny, Idle, Multiplayer, stylish, Virtual Pet |
| Average session | A few minutes |
| Languages | English, Spanish; Latin America, Japanese |
| Inputs | Keyboard, Mouse, Touchscreen |
| Accessibility | Subtitles, High-contrast, Interactive tutorial |
| Multiplayer | Server-based networked multiplayer |
| Links | Community, Homepage, Patreon, Twitch, Instagram, Linktree |
Download
Click download now to get access to the following files:
myFloppy Digital Trading Cards.zip
92 MB
myFloppy [Itchio-GA Free] x86 Windows_0.31z.zip
359 MB
myFloppy [Itchio-GA Free] x86_64 Windows_0.31z.zip
362 MB
myFloppy [Itchio-GA Paid] x86 Windows_0.31z.zip
359 MB
myFloppy [Itchio-GA Paid] x86_64 Windows_0.31z.zip
362 MB